2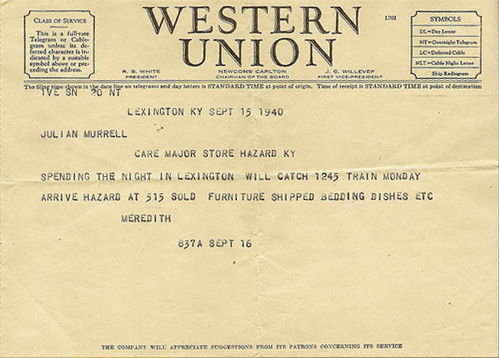 March 14, 1942
Hello: I have received your letter of Mar 4 and am glad to hear you are in receipt of my letter in Japanese. I was glad when I read Yukiko's letter in which she said Mr. Hoffman may buy your hotel. You are lucky have man like him among your roomers. Have found the pink slip, Ford, which I left somewhere on my desk. You will need it when you sell the Ford.
Hope you will learn more how to drive car, but be careful for yourself too.
May 4, 1942
Hello: I am in receipt of 2-mamas and 2 Yukiko's letters of April 30 and the picture of the car and family on May 2nd.
I am so glad to see the picture of family & car, mama look just as good as I left home but Yetsuko & Yukiko grow much bigger and prettier
I am very sorry to sell out the car but it can't help this time.